Old Herzegovina – Trebinje and Monasteries
This tour will open for you the region of Old Herzegovina, divided now between modern Montenegro and Bosnia and Herzegovina. The main focus will be the old, fascinating with its charm, city of Trebinje, whose flowing spirit so easily can impress you to the bottom of your heart.
We`ll have a drive through the most beautiful places with breathtaking mountain views along fast rivers with old bridges. We`ll visit the ancient and new monasteries of this region. Enjoy wine tasting, local dishes and walks. Let's open for ourselves a culture that consist a mixture of Eastern and Western civilizations.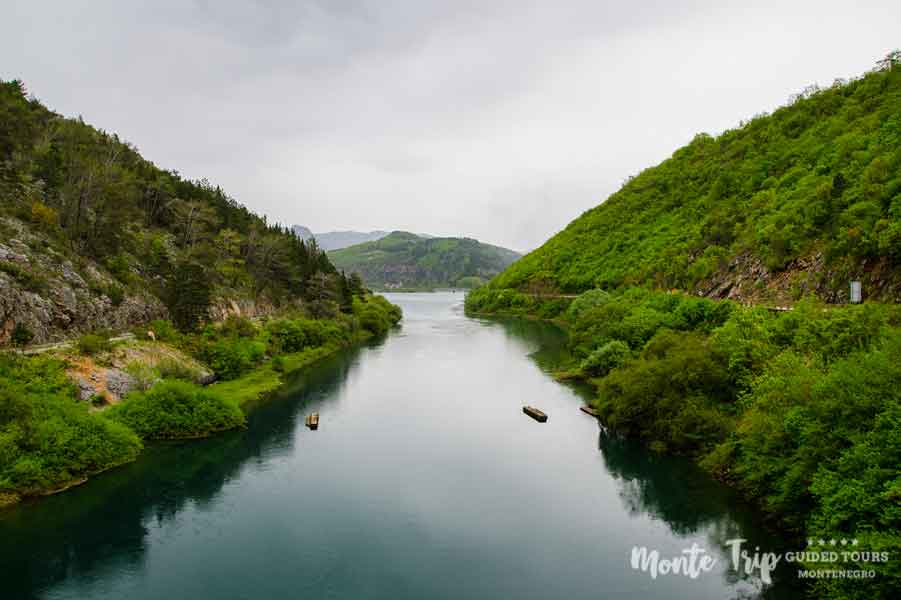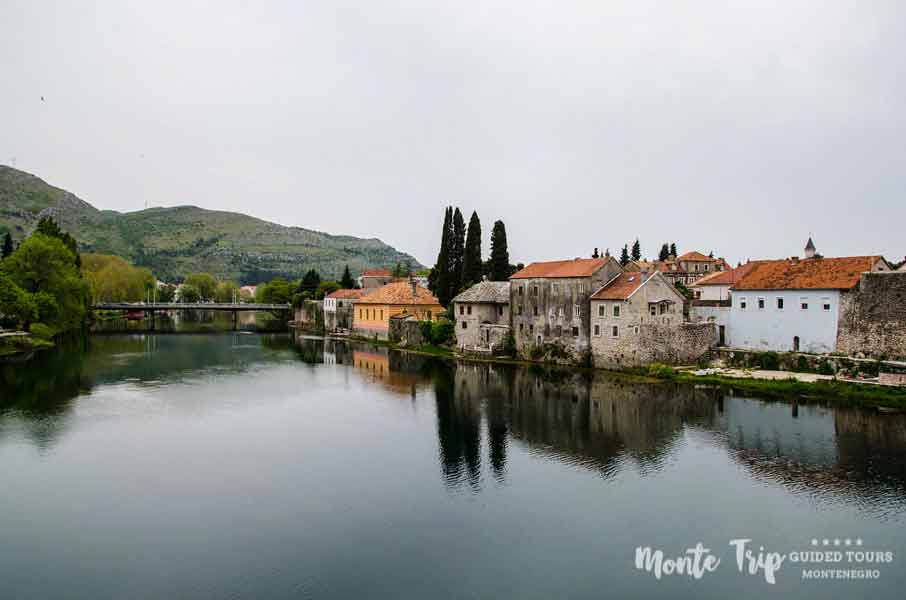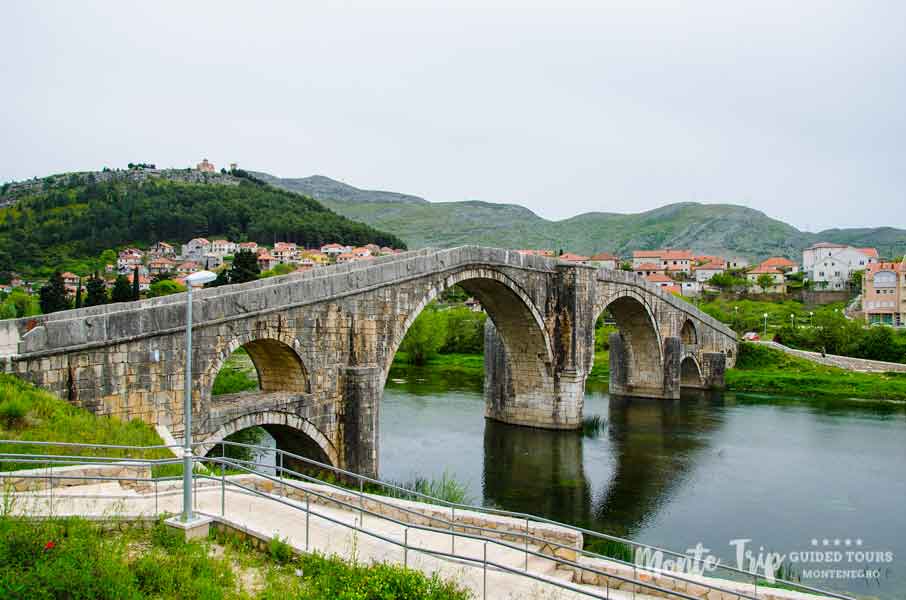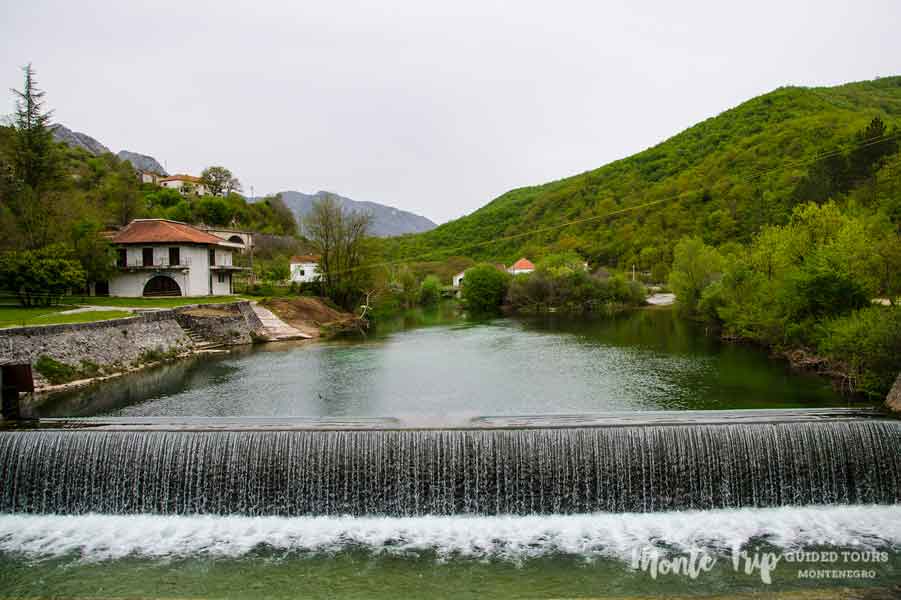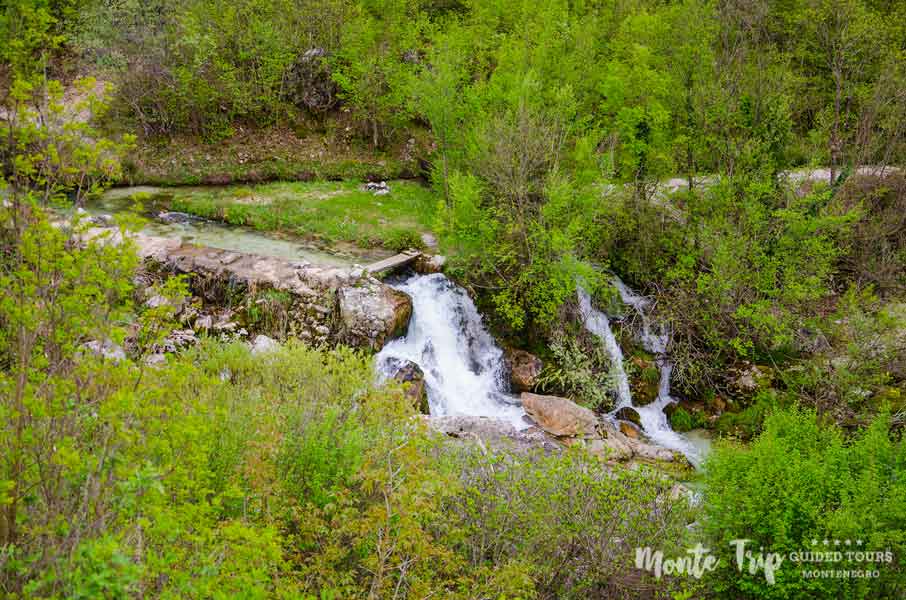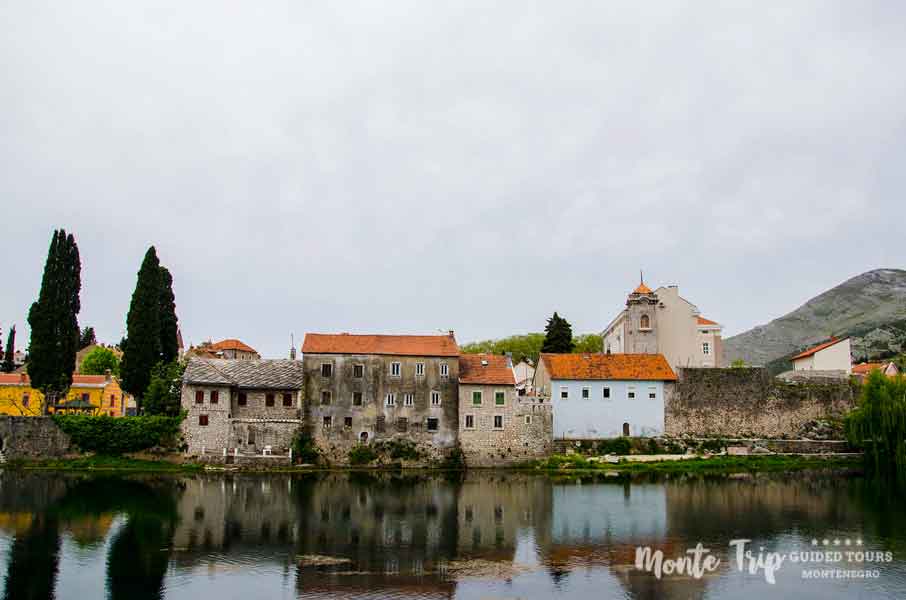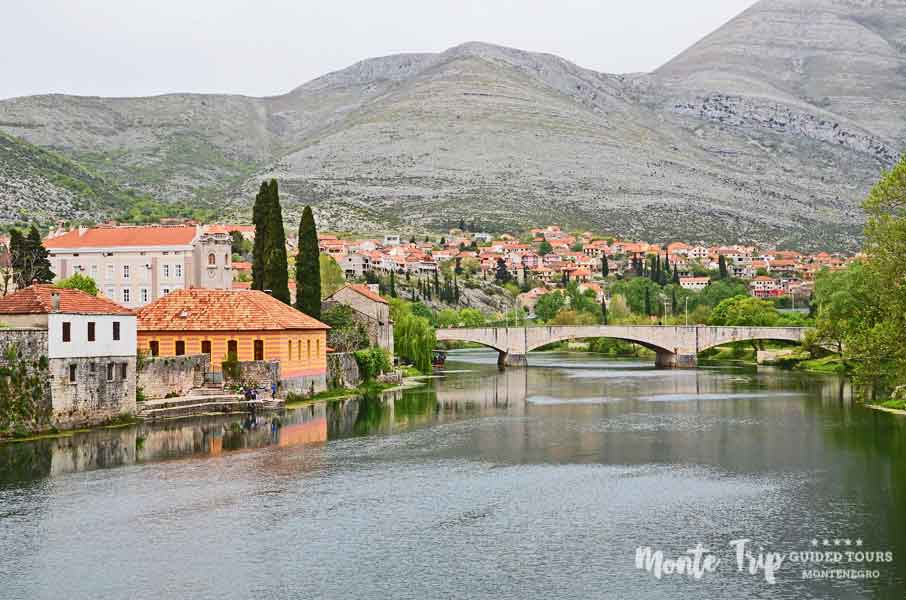 We`ll start along the shores of the beautiful Boka Kotorska and then we`ll go to the mountains, pass Grahovo and drive to Republika Srpska through the passage of the Klobuk located near the ancient fortress. This small settlement became the hero of the last masterpiece of Emir Kusturica – "On the Milky Road", we`ll visit the scenery of this film – the old railway station.
Then we`ll go down to the valley of the Trebeshnitsa River, to the village  Jazino, where unique mechanisms are preserved, which force water power into the trochanter movements, on which piglets and lambs are fried. We`ll continue our way along the gorge and stop near one of the local wineries, which have been leading their history for more than 100 years.
We`ll drive to Trebinje and visit the old bridge of Arslanagich, which moved 5 km upstream. Then we pass the city, leaving it for dessert and visit the ancient monastery of Tvrdos, in which Saint Basil Ostrogsky worked, until his migration to Ostrog Monastery. Still this monastery is famous for the skill of its monks-winemakers!
Then visit the modern shrine – Herzogovachka Gracanica located on the beautiful hill of Crkvina. We`ll get the best view of the city from this hill. And finally we'll go down to the old town, where we`ll walk through narrow winding streets that have absorbed the aroma of the east and the colors of the west. We`ll pass along the city park, and will drink a cup of coffee in the Platana café, famous all over the Balkans.
And closer to the evening, if you wish and if we`ll have free time, we can visit the old Austrian fortress Strach, rising over the valley and silently tells us the story of recent terrible times. We`ll go back to Montenegro through Herceg Novi finishing with such a beautiful note of our kaleidoscope of impressions.
We wish you pleasant vacation and great new impressions! MonteTrip.me Team!
RELAX & ENJOY. YOUR TOUR IS OUR JOB.
★★★★★
If you have questions left – contact us!