Hello!
As the part of this site I will write a small blog about Montenegro, its history, interesting places and people, and also our life here.
For the beginning – a few words about me.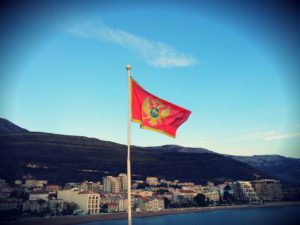 Thanks to my parents, who gave me a unique combination of interests in technical subjects and the humanities! Since childhood I have been interested in history as a science that combines the systematic approach and its almost literary dynamics! After all there are no more exciting stories than the history of real people, cities, countries and cultures from my opinion. History – the best author of thrillers, comedies, tragedies and grotesque novels. And on the other hand, in its structure, it is a very precise science!
My second passion was the travel, without what I can`t imagine my life because it is the best life investment! In every journey we opening the world, ourselves, people, strengthen the old friendship and make new acquaintances.
I have come to Montenegro 10 years ago, in 2007. I was able to formulate impressions of the trips in couple of phrases – "a wonderful place, nice and open people, tasty food" and   "I would like to live here." Oh, how right I was!
In the next decade I`ve returned here for many times not forgetting to travel to other countries… And every year being in Montenegro I was fascinated more and more. So far, finally, in 2014, we with my wife have seriously considered the possibility of living here, what have been successfully realized after all.
During all this time I studied Montenegro, its geography, culture, history and modernity in communication with enthusiasts and professionals – historians, archaeologists, both local and Russian. Once, the fate took me to the halls of the Russian State Library, where I found a lot of literature about traveling to Montenegro during the middle of the 19th century up to the beginning of the 20th which have not been in simple access for the general public.  In the most intense historical moments Russian and foreign tourists and travelers visited the country of the Black Mountains and left us their vivid impressions, which acquire a special charm as travel blogs of that time. These pearls I willingly share in the profile community on the pages of Facebook.
Constant contact with the native inhabitants of Montenegro helped me as well. The central region of this country was chosen as the place of our residence – the glorious place Grahovo, where people are far from tourist legends, and if something is told by them then this something is really unique.
So I managed to collect a lot of interesting information, which was transformed into our author's excursions and individual tours that we offer you now!
Following  the link choose your excursion, book us in any convenient way: through the site, WhatsApp, Viber, our page on Facebook or by mail go@montetrip.me and all you have to do is enjoy and admire Montenegro as we do it every day!